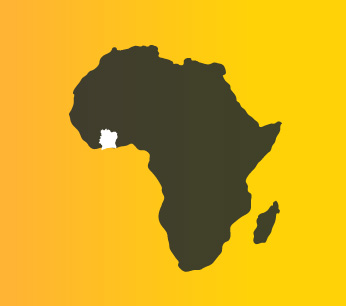 Côte d'Ivoire Project
Protein and nutrition sectors in Côte d'Ivoire
Following the Symposium "Entrepreneurship against malnutrition" organized on November 25 and 26, 2019 in Abidjan, Côte d'Ivoire, the Fondation Avril committed to implement, in the field, the proposals presented during this event aimed at strengthening food security and improving nutrition of populations.
The Fondation Avril and its Ivorian partners are thus setting up a project to support the development of legume industries in Côte d'Ivoire, by examining the opportunity to target the nutritional needs of children aged 2 to 5-7 years in terms of protein. An initial study is being conducted to determine the real needs, challenges and issues involved in such an initiative. It will focus on three points:
analysis of the nutritional status in the different regions of Côte d'Ivoire, on the basis of existing data and definition of the origin of the nutritional deficiencies detected ;
an inventory of protein production (vegetable/animal);
inventory of legume production and consumption, production basins and available genetic material.