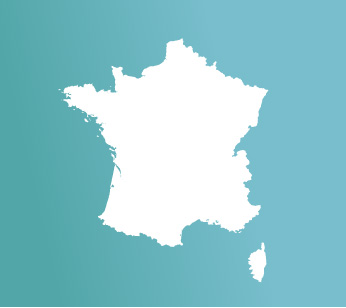 In 2012, the French Agroforestry Association (AFAF) launched the Agr'eau programme to implement agro-ecology and protect water resources. Agr'eau is applied on the scale of large river basins. The historical pilot region is the Adour-Garonne basin supported in particular by the Water Agency. Agr'eau is a network of farmers, advisers, researchers and private and public stakeholders. This farmer-led programme is based on three axes:
The animation of a network of farmers and technicians (100 monitored farms)
Research and development through the acquisition of technical and economic references
Popularisation and dissemination of knowledge to the general public
The Fondation Avril supports the Agr'eau project by contributing to the "Research and Development" through the following three actions:
Creation and improvement of tools and methodologies for measuring and analysing the performances.
Collective experimentation with 15 pilot farms → The objective is to set up protocols to experiment techniques that aim to maximise the plant cover of the soils throughout the year.
Collective experimentation on 7 experimental farms → The goal is to set up "locomotive" trials on the network's pioneer farms.

NOTRE PARTENAIRE
Created in 2007, AFAF works for the development of agroforestry in France, on the agricultural and political scene as well as with the general public. The association is a platform for exchange and partnership between farmers, operators of the field tree, research, political decision-makers, local authorities, administrations…